U.S. Economy Generated 2.2 Million Jobs in 2016
In the last major release of employment conditions under the Obama Administration, the Labor Department reported on Friday that nonfarm payrolls increased by 156,000 positions in December. Marking the seventh year of economic expansion, 2.2 million jobs were generated in 2016, compared with 2.7 million in 2015. Hiring has averaged 180,000 new positions per month over the past 12 months. The December gain was below the 175,000 consensus projection. The change in total nonfarm payroll employment for November was revised up from 178,000 to 204,000 and the change for October was revised down from 142,000 to 135,000. With these revisions, employment gains in November and October combined were 19,000 higher than previously reported.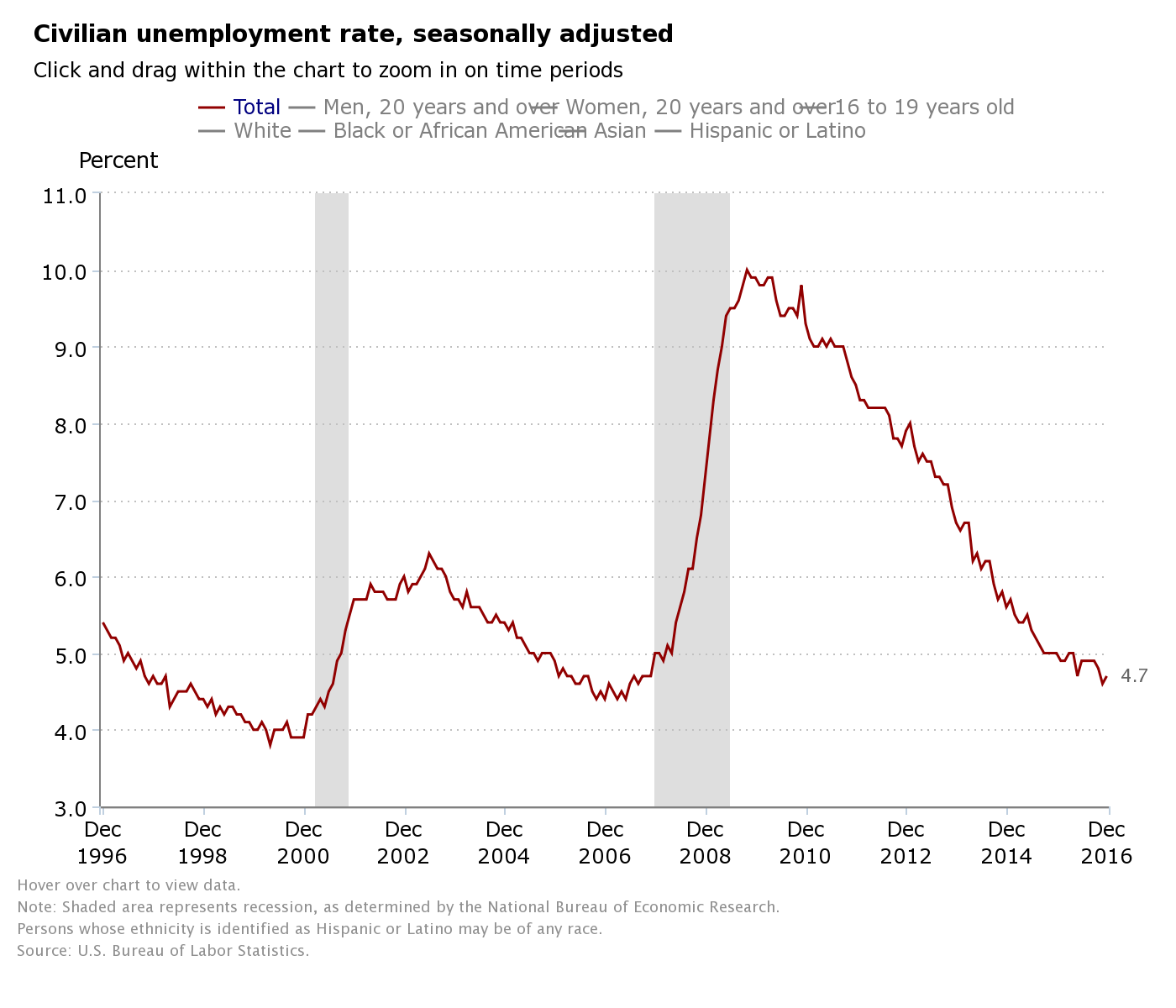 Employment in health care rose by 43,000 in December, with most of the increase occurring in ambulatory health care services (30,000) and hospitals (11,000). Health care added an average of 35,000 jobs per month in 2016, roughly in line with the average monthly gain of 39,000 in 2015.
The unemployment rate fell 10 basis points to 4.7% from November. The unemployment rate is derived from a separate survey than the payroll employment number cited above. There are now 7.5 million people out of work. The number of long-term unemployed (those unemployed for more than 6 months) totaled 1.8 million and accounted for roughly 24.2% of those unemployed. In 2016, the number of long-term unemployed declined by 263,000.
Average hourly earnings for all employees on private nonfarm payrolls increased by 10 cents to $26.00 in December. Over the year, average hourly earnings have risen by 2.9%, a seven-year high. Average hourly earnings increased 2.3% in 2015 and 2.1% in 2014. Increases in minimum wage rates in many states and tightening labor markets may start to put further pressure on this measure of earnings.
The labor force participation rate, which is a measure of the share of working age people who are employed or looking for work, was little changed and remained at 62.7% in December. It is very low by historic standards and in part reflects the effects of retiring baby boomers.
The December jobs report paints a picture of a reasonably strong labor market and lends support to the decision by the Federal Reserve to increase interest rates at the last meeting. With wage growth starting to accelerate, the Fed will likely continue on its path of gradually increasing interest rates as the year unfolds.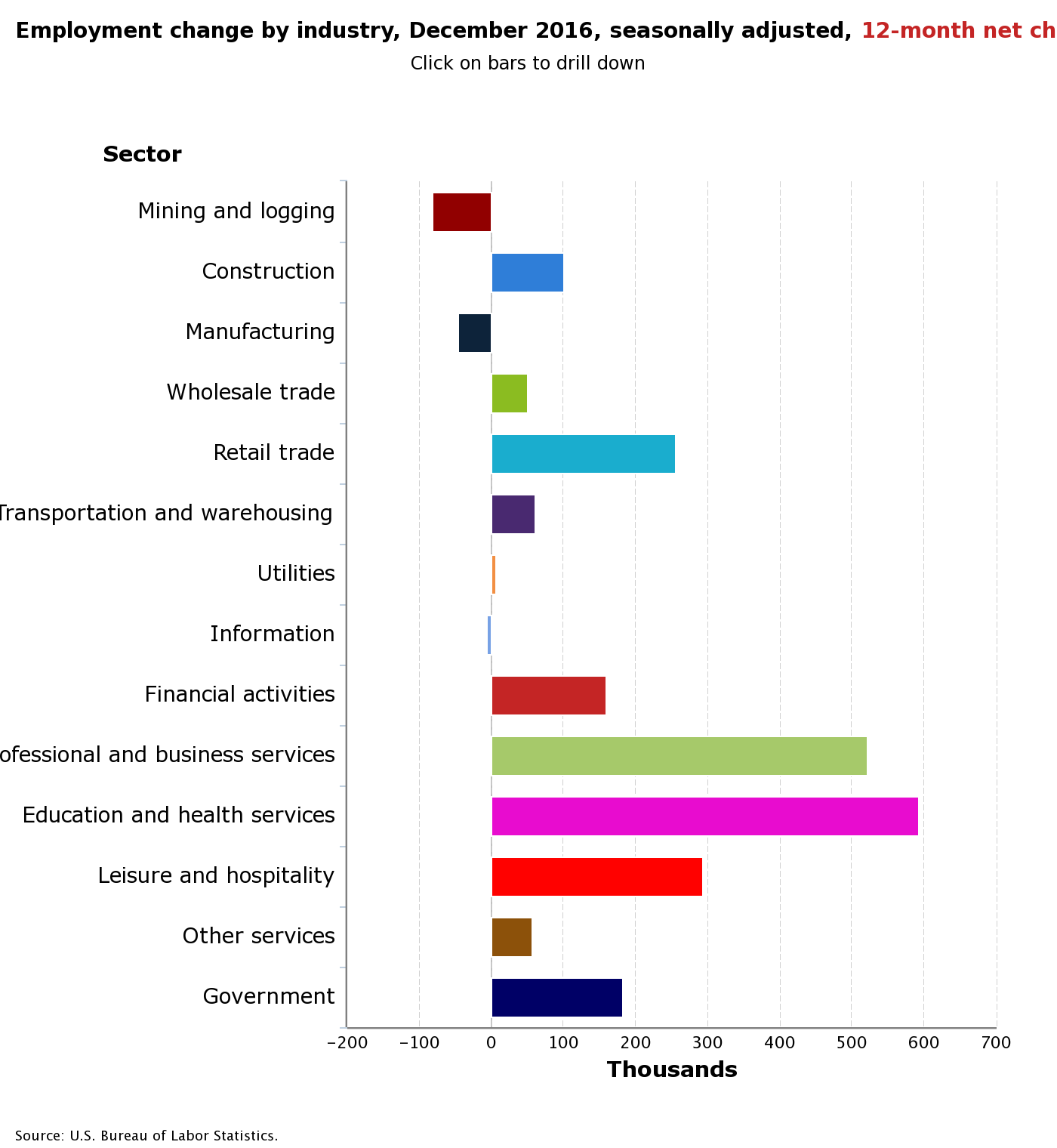 Get the Latest Trends & Data at the Spring Forum
What is the economic outlook for 2017? How will changes in fiscal and monetary policy affect access to capital? What economic trends will influence your investment strategies or business plans this year?
Join the 2017 NIC Spring Investment Forum, March 22–24 in San Diego, to hear the latest macroeconomic trends and NIC data on the seniors housing and skilled nursing sectors, including occupancy rates, supply and demand conditions, and a comparison of metropolitan market performance across the U.S.
---